HALO™- The ultimate of all lasers! HALO™ uses hybrid technology of a non-ablative laser (targets sun damage and age spots) with an ablative laser (skin resurfacing, scars, acne) to maximize results with minimal downtime. While non-hybrid or fractional lasers often require 5- 6 treatments, HALO™ only requires 1-2 with remarkable results. Whether you are looking for texture changes or pigment correction the HALO™ experience is second-to-none!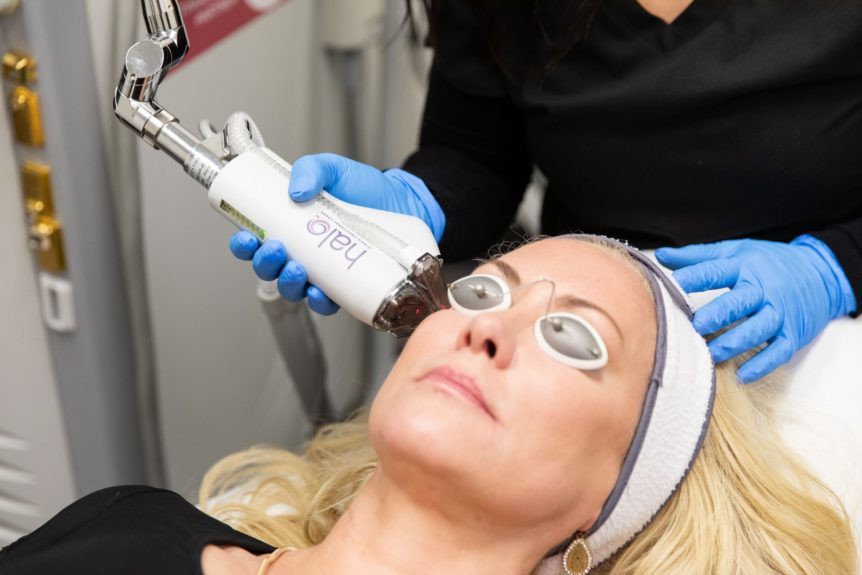 HALO™ Indications
Wrinkles and fine lines
Sun damage/dyschromia
Skin resurfacing
Scar revision (including acne scars)
Signs of aging
Pigmented lesions
Improves appearance of enlarged pores
HALO™ Patient Benefits
More comfortable than traditional fractional resurfacing
Fast healing, patients back in make-up within 24 hours

 

Low downtime, patients are able to go back to work within a couple of days
Noticeable improvement within weeks
Actual PremierMD+ Patient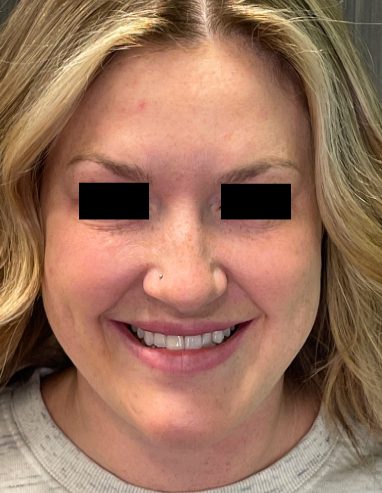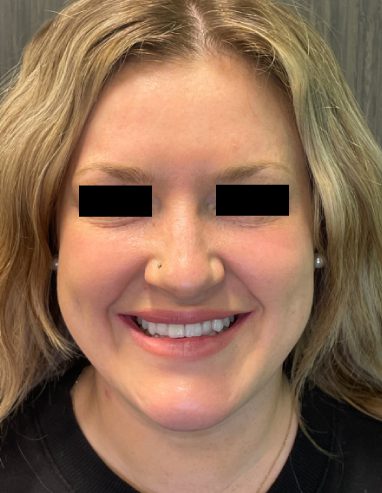 "Halo + BBL reduced my fine lines, rough skin, and freckles significantly with just one visit. I had minimal downtime with redness and some swelling but by day 7 it was entirely gone. My skin came out much smoother, my pores appear smaller and I can't believe my before and after photos. I was struggling with dry patches. So happy to have done this, totally worth it!"
-Amanda B.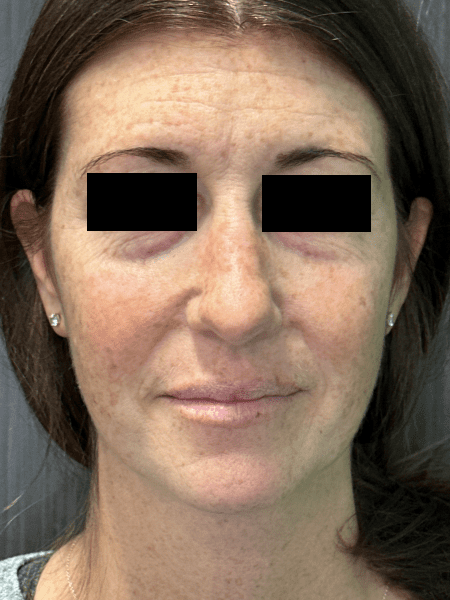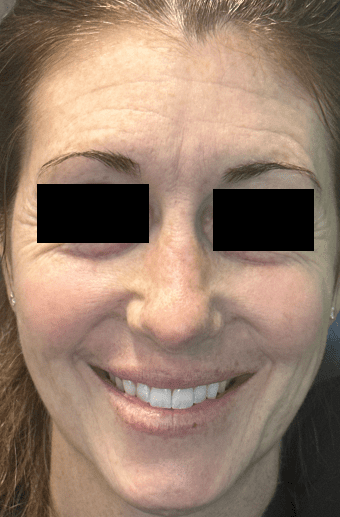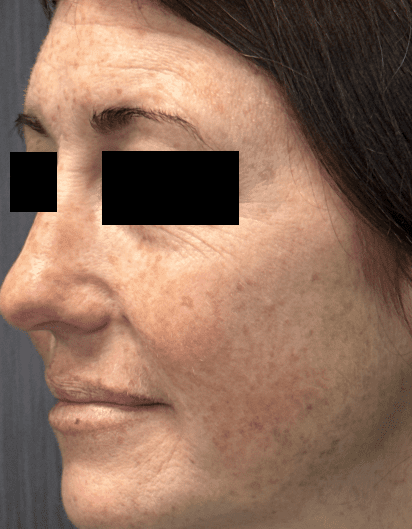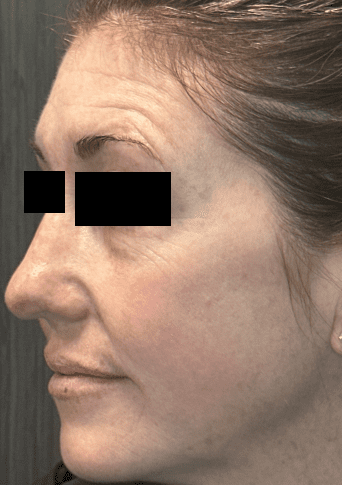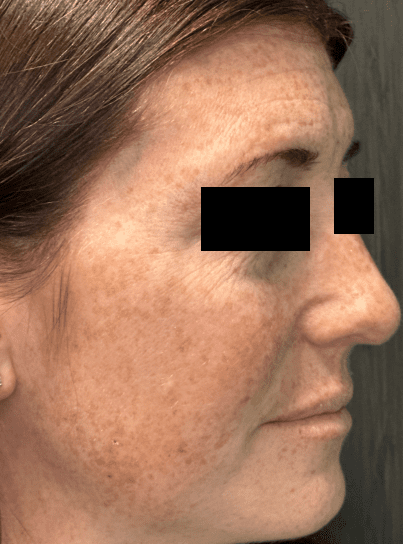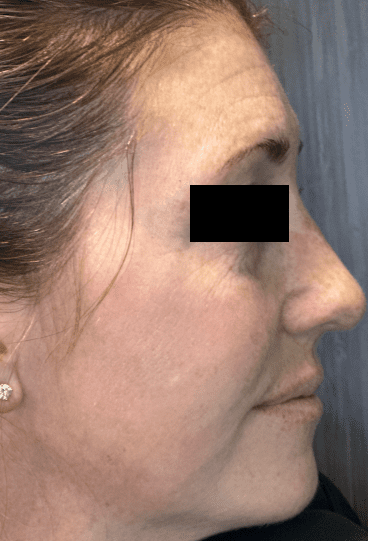 BBL™ (Broad-band laser) – The world's most powerful IPL (Intense Pulsed Light) device on the market, targets skin conditions such as sun damage, blemishes/freckles, and age spots! By heating the upper layers of your skin, the light energy stimulates the skin cells to regenerate creating a younger, youthful you!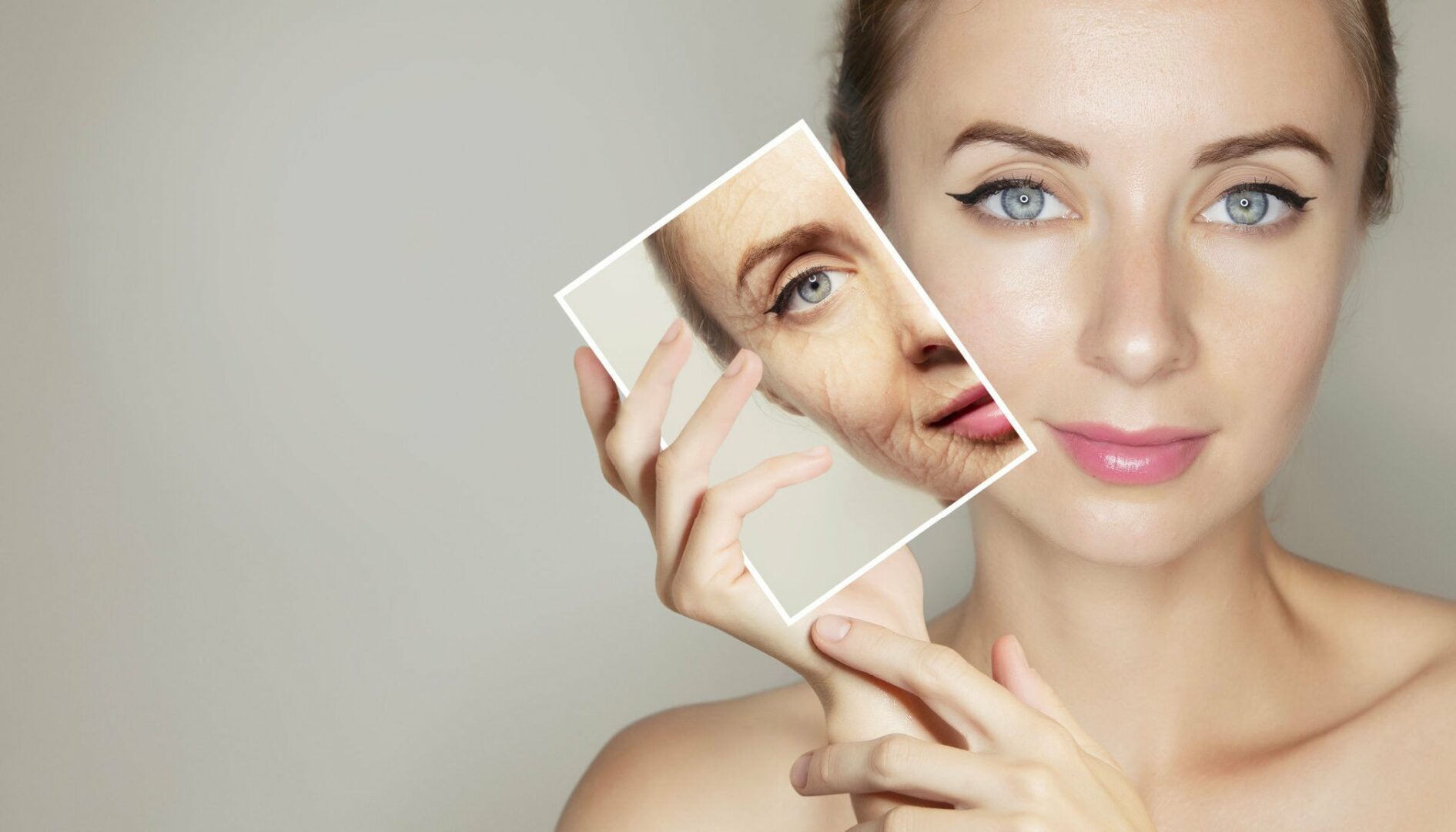 Forever Young BBL
(BBL anti-aging) – Clinically proven to turn back the clock and stop the visible signs of aging, it is recognized worldwide for consistent, outstanding results. Whether you want a single spot treatment, a corrective treatment, or the ultimate 3 treatment package with SkinTyte™ you will be back to work the same day with NO DOWNTIME! Forever Young BBL™ helps with solutions to the following:
Freckles and age spots
Small blood vessels and rosacea
Acne
Aging Skin
Loss of firmness
Decreases fine lines/wrinkles
Actual PremierMD+ Patient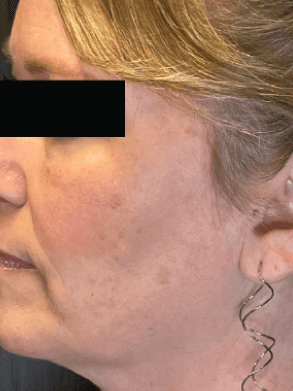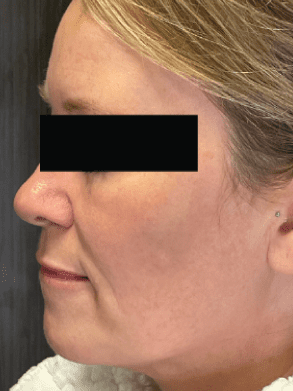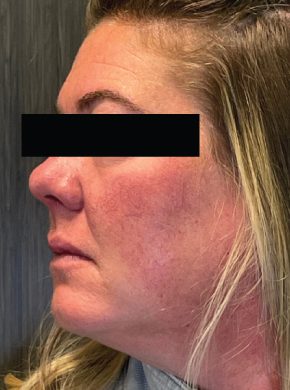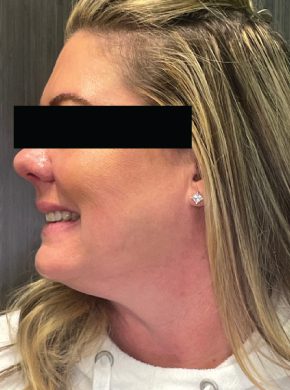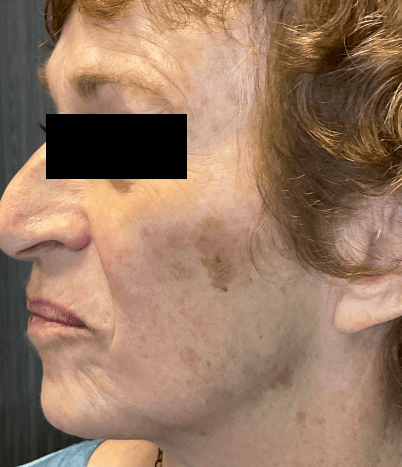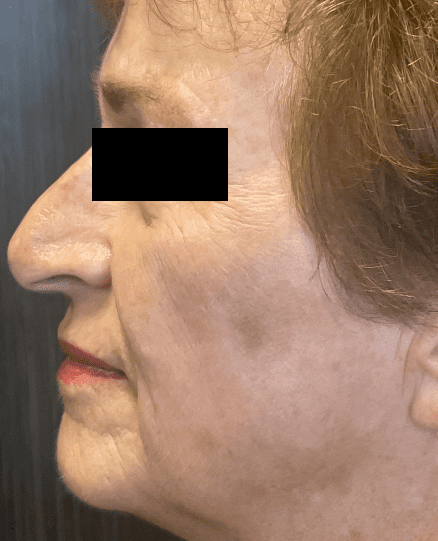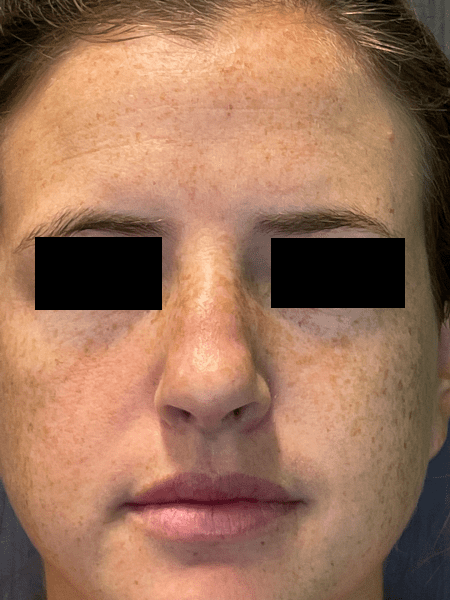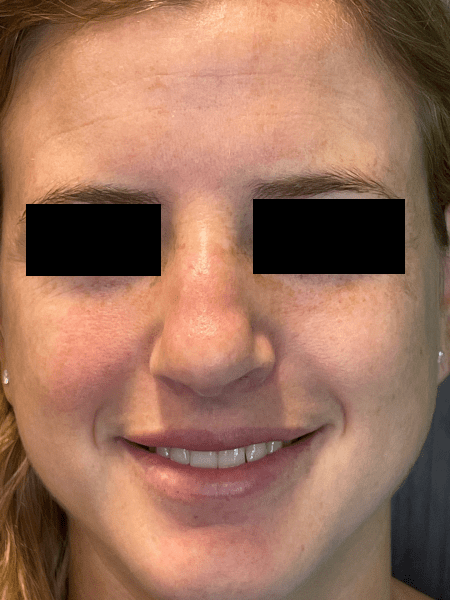 "I couldn't be happier with my results with the BBL treatment from Andrea. She explained everything very thoroughly and was super kind. I love my results! It's one of the best things I've done for myself!"
-Chelsea H.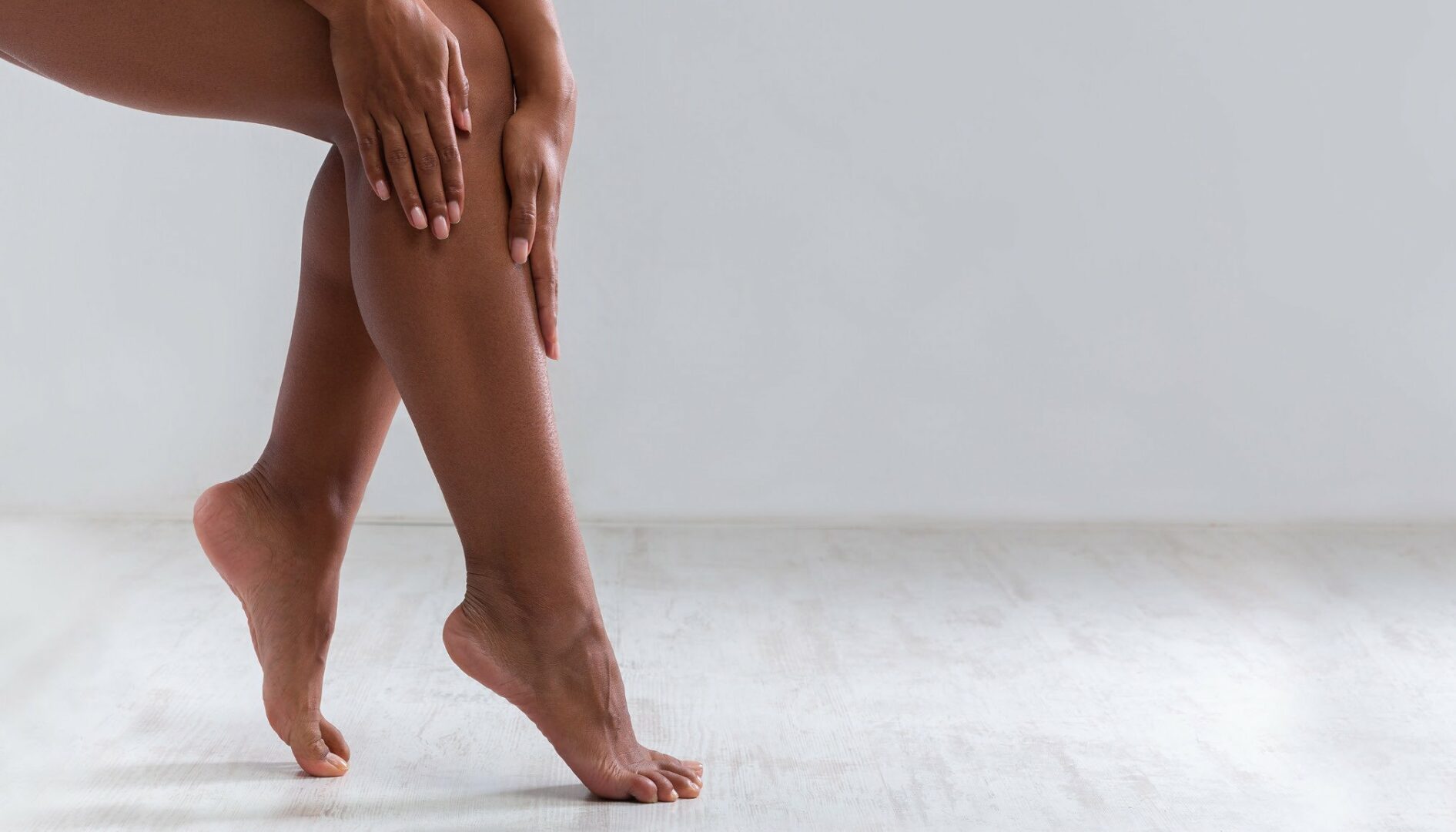 Forever Bare
(BBL hair removal)- A revolutionary standard in hair removal! By using the science of light, this treatment will significantly reduce hair by targeting and injuring hair follicles without harming the surrounding skin. From small areas to large areas, in only 6-8 treatments every 3-4 weeks you will see a significant reduction in unwanted body hair.

Is Forever Bare right for me?
We offer complimentary consultations with our Aesthetic team to determine if Forever Bare is right for you. We will help to understand your goals and develop your customized treatment plan. This procedure will work on men, women, teens, and on many different skin types, but may not be right for everyone. This is a comfortable, relaxing procedure but our team can apply a topical anesthetic if needed for your comfort.

What can I expect after my BBL Forever Bare procedure?
There may be minimal redness or slight swelling after the procedure that will disappear within a few hours. Keep the area clean and dry, and as always when outside apply your sunscreen. We will provide you with after care instructions to take home and you are always welcome to call with questions and/or concerns.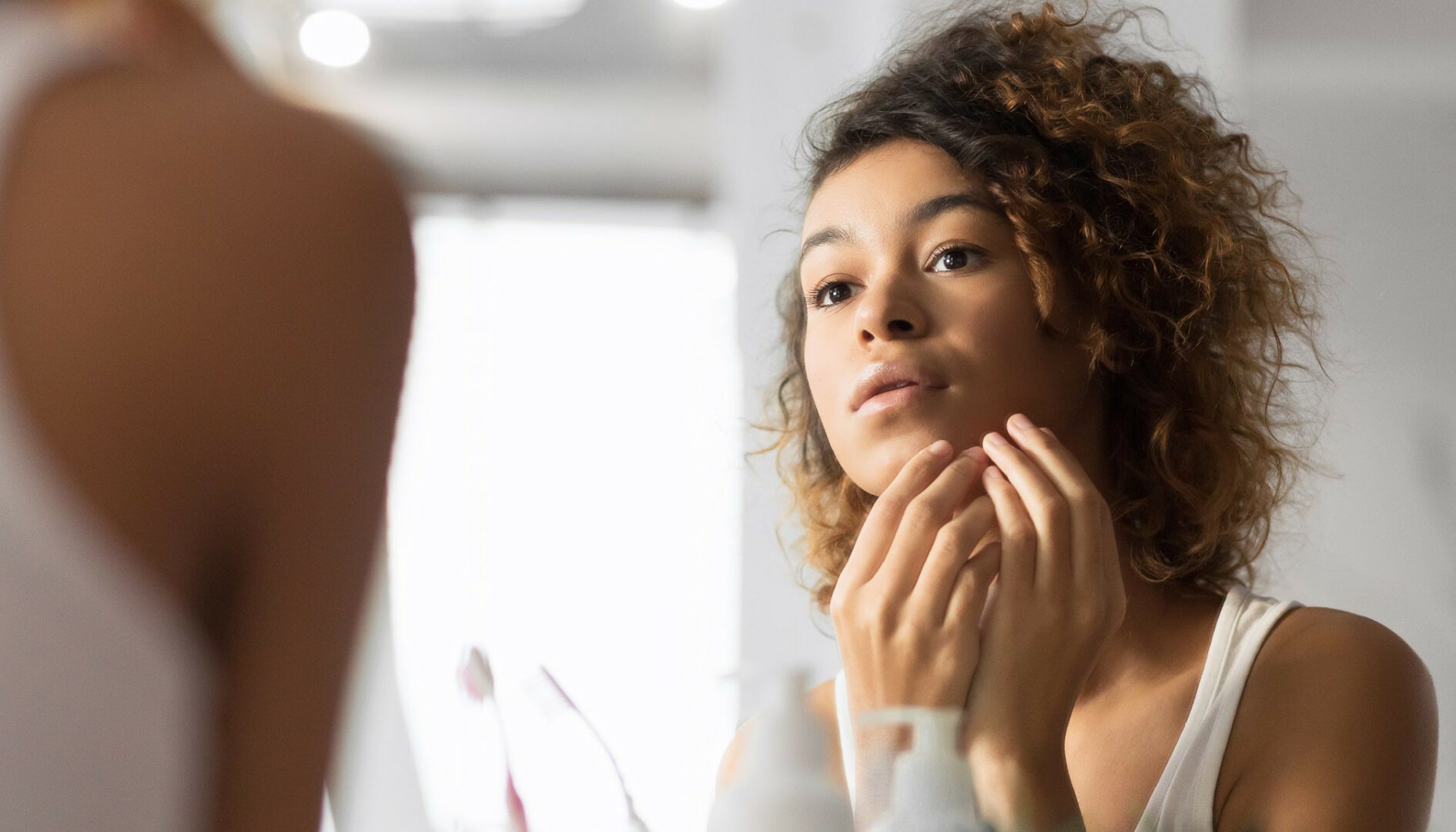 Forever Clear
(BBL acne treatment)- Trouble with acne? Prescription medications can cause numerous side effects, let those be a thing of the past! Get clear, refreshing skin in a matter of weeks! We offer a cutting-edge treatment that uses the power of light therapy to stimulate and regenerate your skin cells. How? We use a 3-step process…
Step One: At Premier MD Aesthetics we use 
BLUE
 BBL light to eliminate acne-causing bacteria at its source, deep down in the pores.
Step Two: We then use 
YELLOW
 BBL light to reduce the inflammation and redness to give you healthy, glowing skin.
Step Three: For the ultimate effect, we then treat with SkinTyte II™ using 
INFRA-RED
 light in rapid, gentle pulses to initiate the body's natural healing process.
At Premier MD Plus we also recommend our Designs for Health Acne supplement protocol as well as our KPS organic skin care for the ultimate in clear, revitalized skin.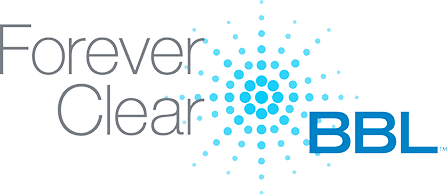 (6 Sessions) Actual PremierMD+ Patient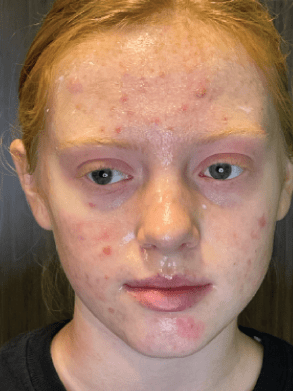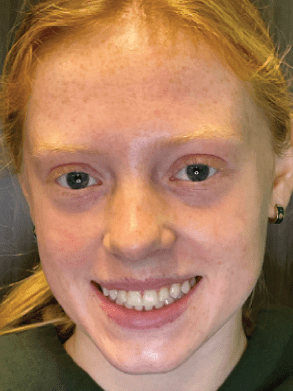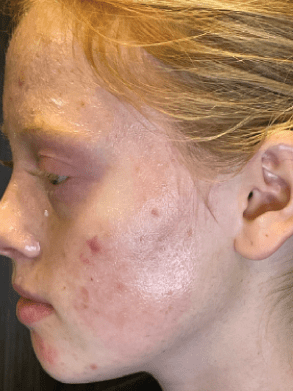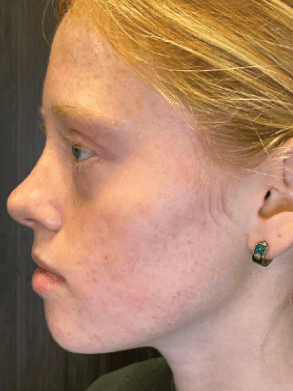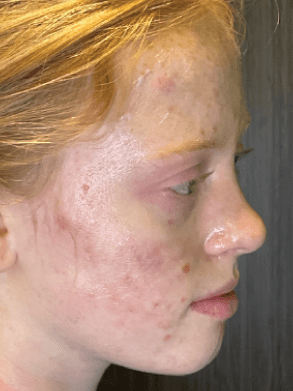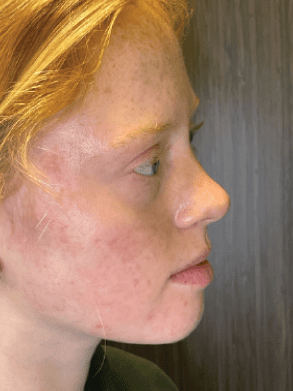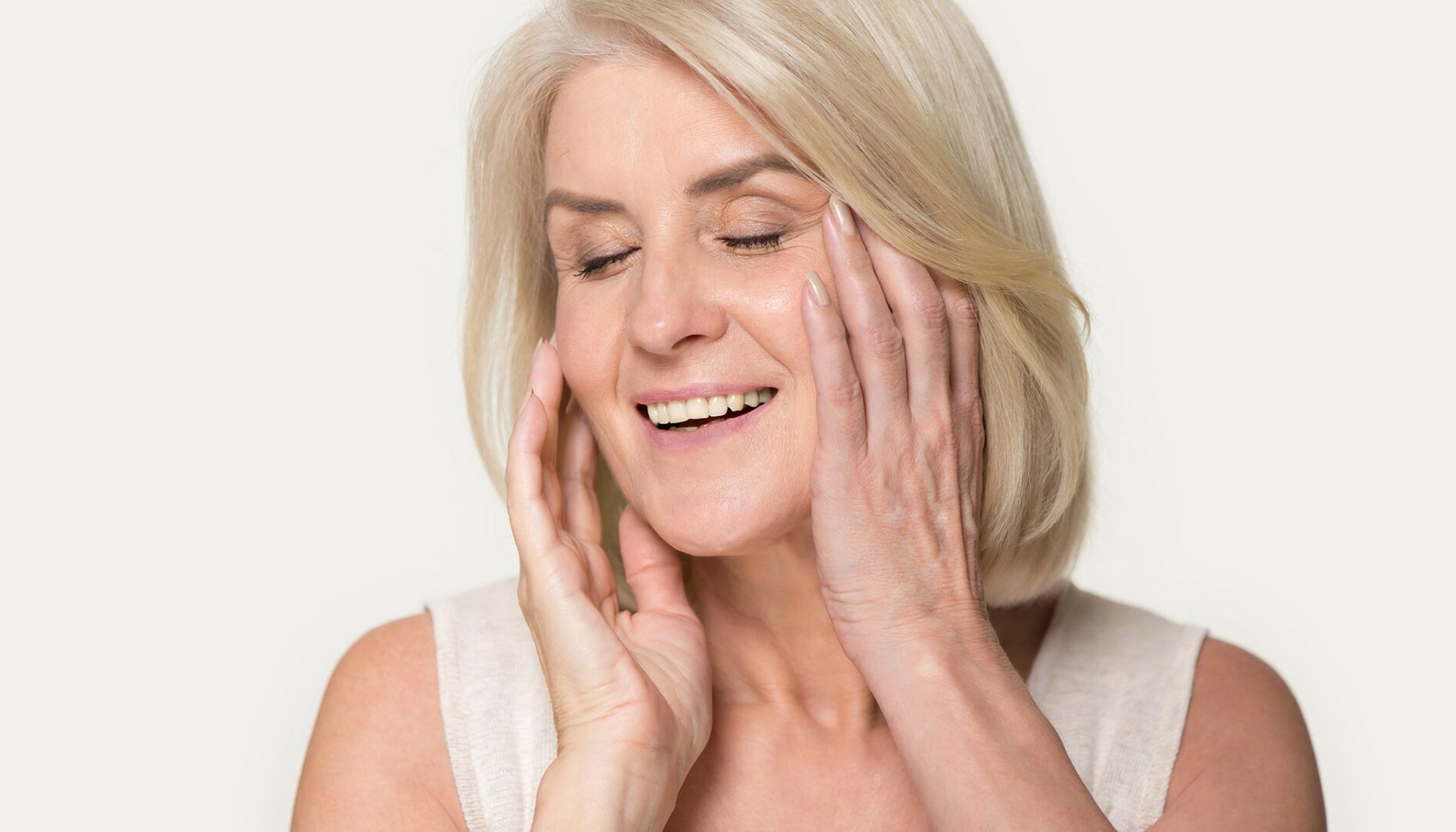 SkinTyte
(BBL skin tightening)- When surgery seems out of reach, but anti-aging creams are not cutting it, SkinTyte by BBL may turn back the clock for you. This is a non-invasive light therapy that targets lax or sagging skin leaving it firm, lifted, and youthful. SkinTyte is affordable, comfortable, and an effective way to tighten skin on any location on the face or body.

What can SkinTyte do?
Improve skin texture and smoothness
Plump the skin

 

Reduce and soften fine lines and wrinkles around the lips, mouth and eyes
Increase jawline definition, improve jowls
Create a more youthful looking face, neck and upper chest
Improve skin laxity on the abdomen, thighs, arms, knees and buttocks
Reduce the appearance of cellulite and stretch marks

 

Rejuvenate by stimulating increased collagen production in the upper, middle, and deep dermis of your skin
What should I expect after treatment?
There is no downtime with SkinTyte! You may experience some redness, but can apply makeup and go back to daily activities. As always, we would remind you to use your sunscreen if outside.

AESTHETICS COMMON BBL FAQS
WHAT WILL HAPPEN DURING THE PROCEDURE?
Your skin will be cleaned in the treatment area and your eyes will be protected with safety shields. A laser handpiece will be positioned gently on the skin. When the laser energy is applied, you will hear a rapid succession of snapping sounds. The handpiece will be moved around to adjacent locations until the entire treatment area has been covered. The procedure normally takes 15 to 30 minutes.
WILL IT BE UNCOMFORTABLE?
BBL therapy is widely regarded as a very comfortable procedure. If needed a topical numbing cream, or a local anesthetic, can be applied depending on the depth of treatment.
WHAT SHOULD I EXPECT IMMEDIATELY AFTER MY TREATMENT?
Immediately following the procedure you may experience mild redness and a sensation resembling sunburn. Your physician will advise you on specific after-treatment care recommendations, which may include analgesics and application of an ointment to keep the skin moist.
HOW LONG WILL IT TAKE TO RECOVER?
Complete healing typically occurs within a few days and most patients usually feel comfortable enough to get back to work and apply makeup a day or two after the treatment. There will likely be some swelling that will subside within several days following the treatment.
WHAT AFTERCARE DO I NEED?
You may be given skin care products and instructions on how to use them. Your skin will be sensitive to ultraviolet light after the procedure, so you must avoid direct sun exposure until fully healed. It is recommended that you always use some level of solar protection to avoid sun damage and premature aging of your skin.
WHEN SHOULD I EXPECT RESULTS?
As your skin heals in the days following your treatment, you may notice a general tightening effect. However, the true benefit of BBL therapies occurs during the 4 to 6 months following your treatment regiment.
Specials and promotional discounts on health and wellness services to help make our practice more accessible to everyone in our community.

Lanette H.
Andrea is wonderful. I have had the KPS Anti-aging Facial and a HydraFacial multiple times with her and she has always taken the time to explain each step and how they work to help renew or heal your skin. Andrea is the best!

Jamie
I have tried both Botox and Xeomin with wonderful results, however, I was far more satisfied with Xeomin. The results I got from Xeomin peaked within 4-5 days vs. 10-14 days with Botox. I also noticed Xeomin resolved all of my deep wrinkles where botox only improved them. I was extremely satisfied with my results and also with Andrea. She did such a wonderful job!!!

Heather
Having BBL and the following Botox has absolutely changed my appearance. It took years off of my face along with giving me back a sense of confidence and loving what I see in the mirror. "Thank you" just doesn't seem like enough to say about Andrea and the services she offers!

Nichole
I have gone to several places for lip filler, and nothing compares to Andrea's at PremierMD+! She is so precise in her detail & truly caters to the look your want. I am absolutely in love with my lips. They look natural & full. She is truly a hidden gem!

Sidney
Received a hydrafacial, and I was super pleased with the results! Staff is super amazing!!

Kris
I came to Premier MD after traveling to GR for many years for my skin 'maintenance'. I live on the lakeshore but was hesitant to try someone new. From the moment I met Andrea, I was so impressed with her knowledge, her kindness, and overall expertise! The skincare treatment was the best I've ever received! I'm so glad I decided to try somewhere new. Andrea is wonderful and the staff is great too.

Meghan
I'm so thankful for Andrea and PremierMD! I LOVE my results from botox and the way I look. I feel so much more confident and like looking younger! I am hooked and will be coming back again and again! Thank you, Andrea!

Darci
I had botox and laser treatments with Andrea Vanbeek with excellent results. She explained the procedures to me in detail. She is a great, professional, and kind person. Excellent work – would not go anywhere else!

Marilyn
Wonderful place and wonderful people. I had a relaxing KPS facial last week, it felt so good and my face just glowed afterwards. They really spend time with you and explain what they are doing. I will definitely go back. They offer a great variety of physician services. I would highly recommend checking them out, a very nice facility.

Mary Beth
Foot Detox was AMAZING! My feet feel great and really affected the rest of my body positively! The sauna brought peace and total relaxation. I will return!

Heather
Dr. Wilson is a true gem. He spent close to an hour listening and discussing my concerns. He sincerely seemed like he cared and was very welcoming to my desire for Eastern approach before trying all Western methods. I honestly can say I will never go to another doctor as long as Dr. Wilson is within reach. The office staff from the inviting and professional front receptionist to the compassionate medical staff where all top notch as well. Not to mention the beautiful facility.

Crystal
Heather Burnside is great. She truly cares about her clients. Recently went in for botox. The office is beautiful & they fit me in quickly for a last minute appointment. I recommend.

Robyn
I have been coming to PremierMD for quite some time for aesthetic services from the time I walk in I am met with nothing but a professional staff and a warm inviting environment. Andrea who provides the services is top of the line professional, informative, and thorough always making sure I am happy and all needs are met. I would never go anywhere else for my services.

Jennifer
No one likes starting to look old! So when the lines around my eyes started being too much I called Premier MD. I met with Andrea and she has been a Godsend to me. She talks over what to do and try. She has not only made me look younger but confident in my looks as well. Thanks, Andrea!!
GET STARTED
How can PremierMD+ help you on your path to wellness? Leave us a message, and we'll get back to you with the information you've requested as soon as possible.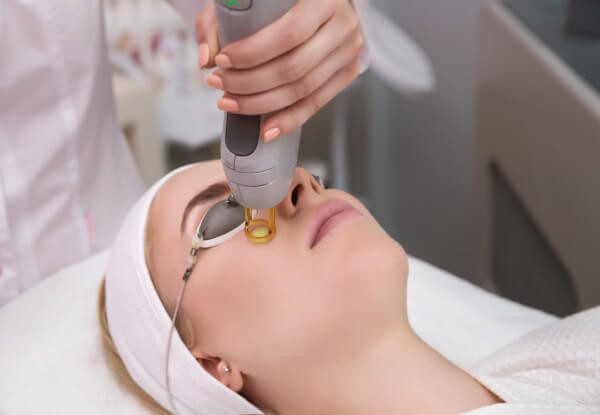 Premier MD+ can help you on your path to wellness with our unique, integrated approach to health care and wholeness. Just fill out this simple information request form and we'll be in touch with you as soon as possible.